Displaying Resources
The calendar can display selective Resources in the order you wish. To manage the order display of Resources and to hide Resources from the calendar, you can use the Organize Resources window.

To Organize The Display Of Resources:



Choose from the View Menu "Show/Hide Resources", or


Click on the icon

from the Calendar toolbar. Then choose "Organize View of Resources..." from the small dropdown menu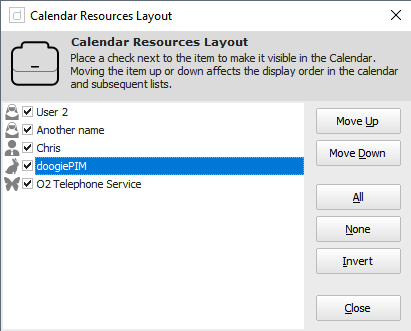 Use the buttons below the Calendar display area to increase or reduce the number of Resources slots displayed.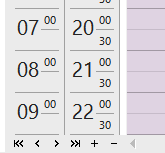 Related Topics