Introduction to Bookmarks
With doogiePIM you can store URLs, Web site addresses and Internet sites. The difference to your browsers bookmarks system to doogiePIM is that doogiePIM can store much more information about the URL plus you can assign a thumbnail image and have rich formatted text as comments.
Launching a URL can be done in the list view of the URLs section or use the handy drop down button on the MiniBar to locate and launch the website.
The Bookmarks section can not only store and manage your URLs but also integrates a full web browser directly into the section. You can set the layout of this section depending on your focus, whether you are managing your bookmarks or using the browser.
You can switch the layout using the button on the bottom right corner.

Bookmarks Management Layout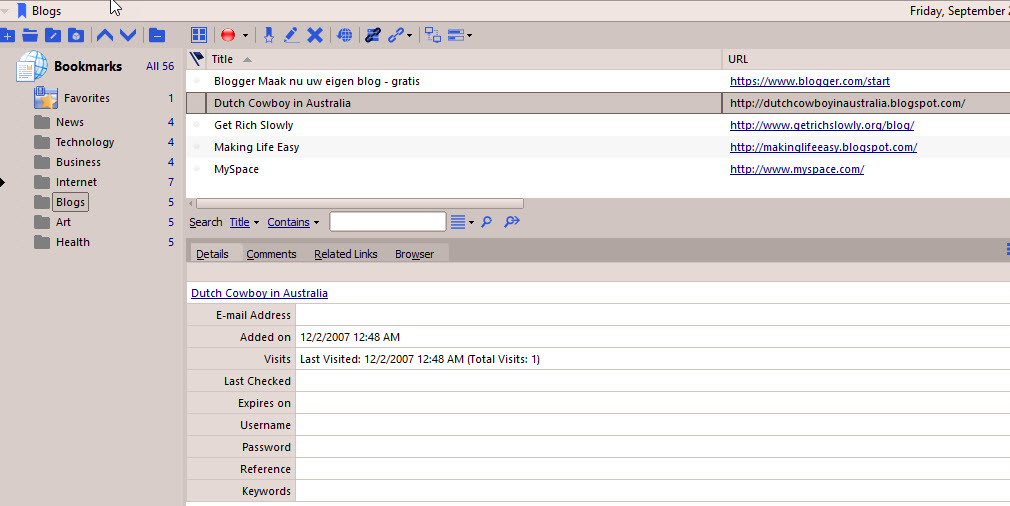 URLs are organized in a tree view, similar to the other sections. You can have as many URLs as you wish in each folder and have as many folders as you need.



See Folders for more information.

See Managing URLs for more information.
Bookmarks in Web Browser Layout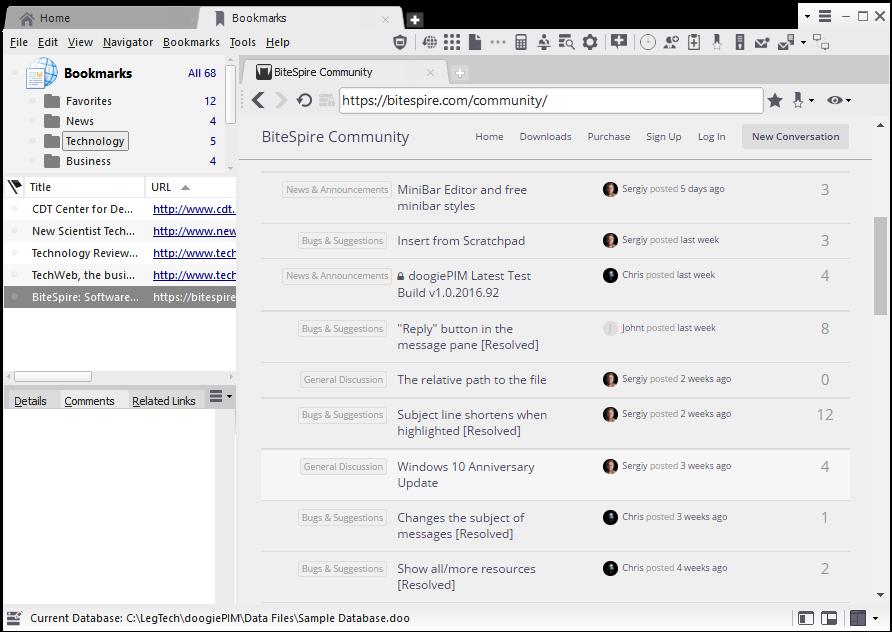 This layout is handy for quickly recording text snippets directly into the comments of a record, as well immediate access to the bookmarks.

NOTE: doogiePIM does have a web browser that can be used in a new window. If you have two monitors or simply want to use doogiePIM for your web browsing needs then launch the doogiePIM web browser.

To launch a standalone browser



Click on the main toolbar icon

or


Select from the main menu Tools/doogiePIM Web Browser, or


Right-click on the Windows system tray doogiePIM icon, select Tools/doogiePIM Web Browser


Related Topics