Managing Messages
The management of e-mail in doogiePIM is all done in the Email section. Here you can move messages to different folders, delete them, reply to them and other operations.

To Go To The E-mail Section:
Either:


Choose from the Main Menu "File/Go to section/Messages", or


Click on the Main Section Toolbar icon:

Messages
The list view toolbar above the listing provides management tool to control your messages.


See List View for more information about selecting items

See Folders for more information about managing folders.

To Select and Read a Message

Locate and select the Navigator folder of the message you want to read, eg: Inbox.



Left click on the message in the list view and the message will be displayed in the preview area under the list. The message headers (ie: Date, Subject etc) can be shown or hidden using the main menu "View/Message Header Display" to selectively show or hide extra details.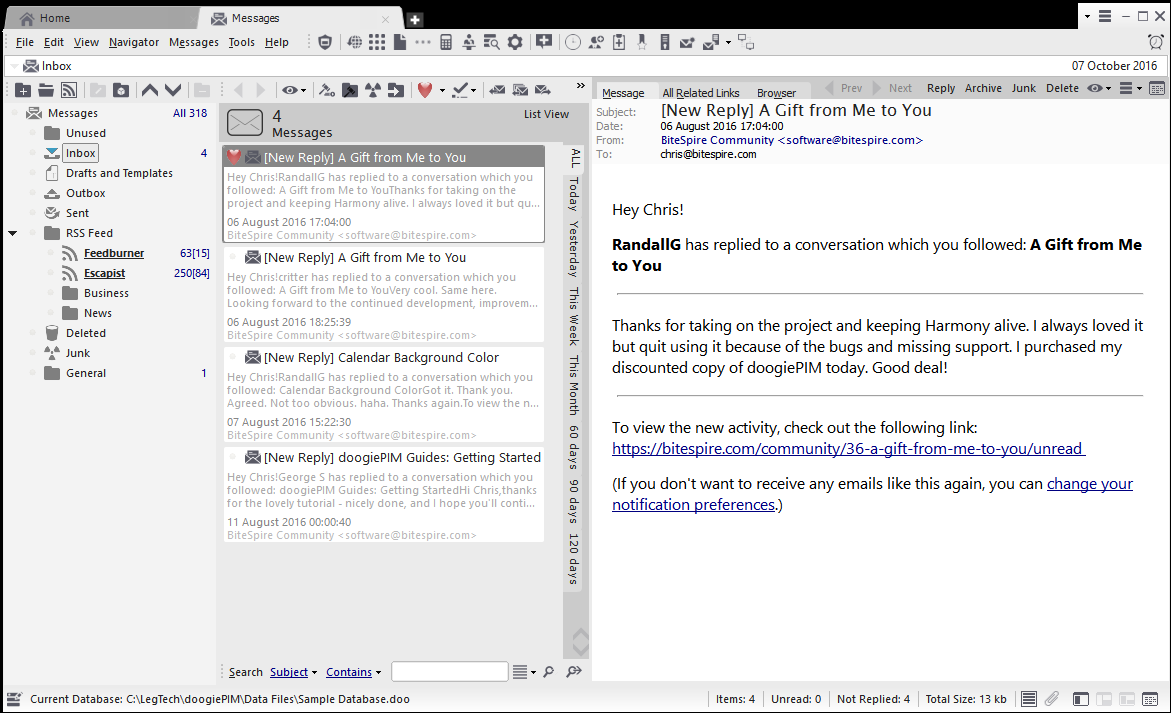 Above the view of the message are common commands to move, add, compose, reply and link the selected messages. These commands are also available in the right click context menu and the main menu.
Managing Attachments
If the message has attachments then there's a list of them on the right hand side of the preview area. doogiePIM will, by default, automatically show the list, however, you can override this by clicking on the splitter bar arrows to close it.
The file attachments are listed and most of the time they are images.
The attachments can be saved or viewed using the toolbar above the attachments list or by right clicking on the list to show the context menu commands.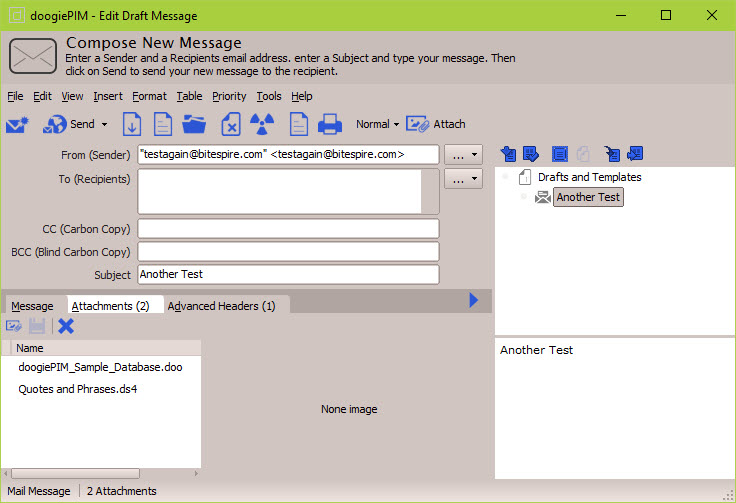 Related Topics