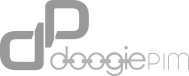 Welcome and thank you for looking at doogie®PIM.
I envisioned doogie to be an "engineer's log book", whilst keeping data safe and secure, one can research the Internet, store ideas and carry out daily administrative chores. Great ideas should be stored privately on one's own storage, not on some unsecured Cloud. You can read more about my thoughts in the Community forum
In the meantime, please explore and see what doogie can assist with, to help manage your daily admin.

This documentation is currently being edited for the new version. Therefore, some pages will show graphics from version 2. However, most of the operations are still the same, they just look a little different. Some features have been improved but the basic operations are still in place.
(doogie®PIM 3 - Help documentation - Version: 2021.07)